goSAFE is (temporarily) suspending service
As of Saturday April 4th, 2020, goSAFE is suspending service at the Keele and Glendon campuses.
If you would like a walking escort please call Security Services at 416-650-8000 and they will send their folks to walk with you.
When we are back up and running we will update this page again. Until then, stay healthy and stay safe!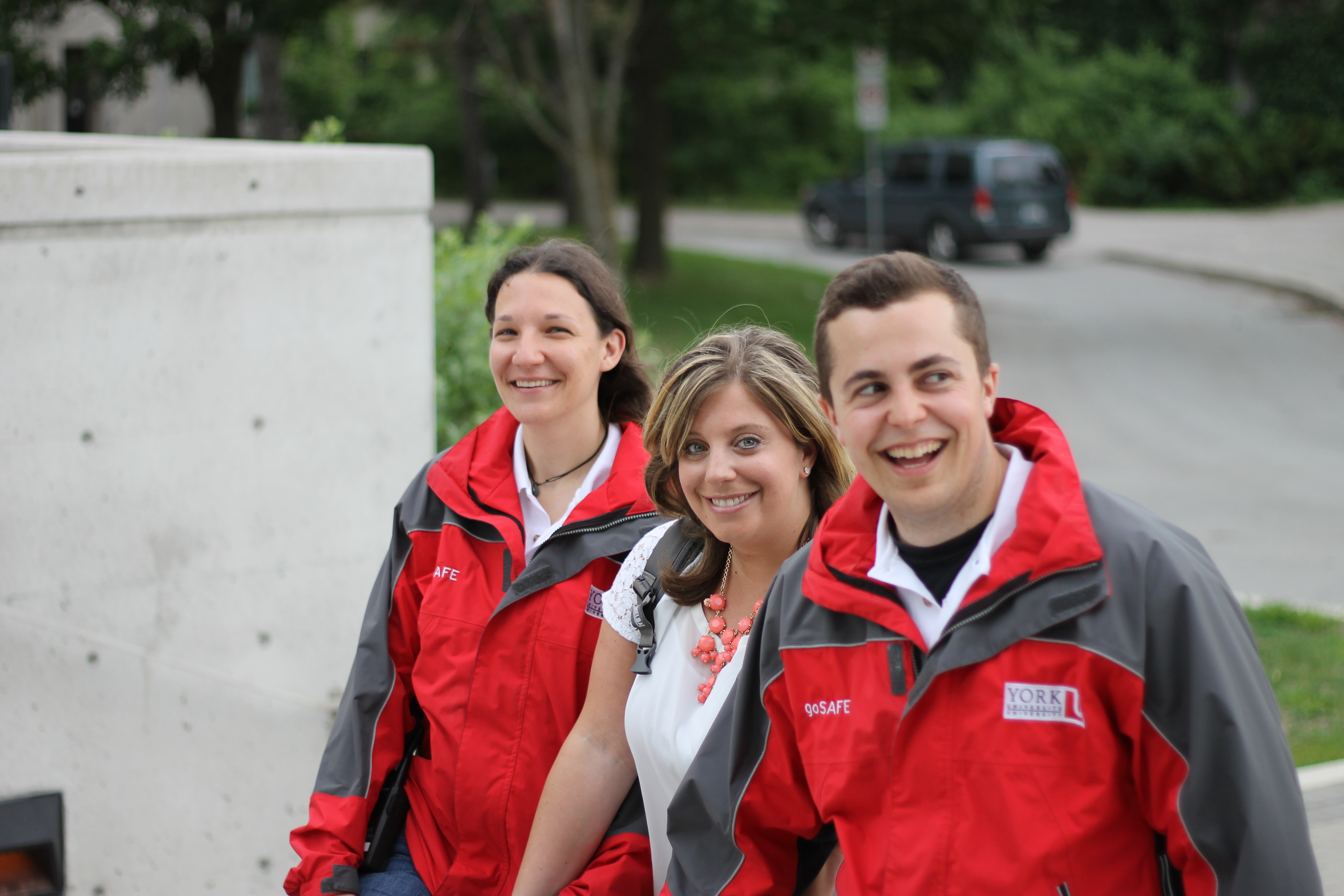 Who We Are
goSAFE is one of the largest student employers on campus, and gives students the opportunity to give back to the York community while also earning money for their education.  goSAFE is staffed entirely by York University students, easily identifiable in their red jackets or goSAFE and YorkU branded polo shirts.
---
What We Do
goSAFE teams accompany York community members to and from any on-campus location, such as the Village Shuttle pick-up hub, parking lots, bus stops or residences. Upon request, goSAFE staff will gladly wait with you until your bus or transportation arrives or your car starts, and will strive to meet you at your pick-up location within 10 minutes of your call.
In addition to escorting students, staff and faculty around campus, goSAFE staff conduct weekly audits of all of the on-campus exterior lighting, on-campus automatic doors, and on-campus emergency and elevator phones, reporting any malfunctions for repair.
---
How to Reach Us and Our Hours
To contact goSAFE, you can:
Call 416-736-5454, or from your office phone at extension 55454
Use any on-campus payphone (it is a free call!)
Use any Blue Light Emergency Phone and ask for goSAFE
Use any on-campus Safety Phone and push the black goSAFE button
goSAFE hours of operation are:
Keele: 6 pm to 2 am (Fall/Winter), 8 pm to 2 am (Summer)
Glendon: 6 pm to 11 pm (Fall/Winter), no Summer service
goSAFE operates every day of the year except for the University closure during Winter Break
For services when goSAFE is not operating, please contact York Security Services at 416-650-8000, or from your office phone at extension 58000.
---
Become Part of the goSAFE Team
For hiring information, please visit the Employment Opportunities page of our website.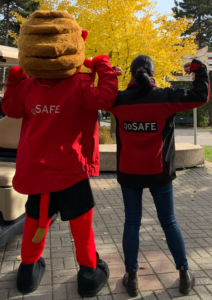 ---
Downloadable Posters