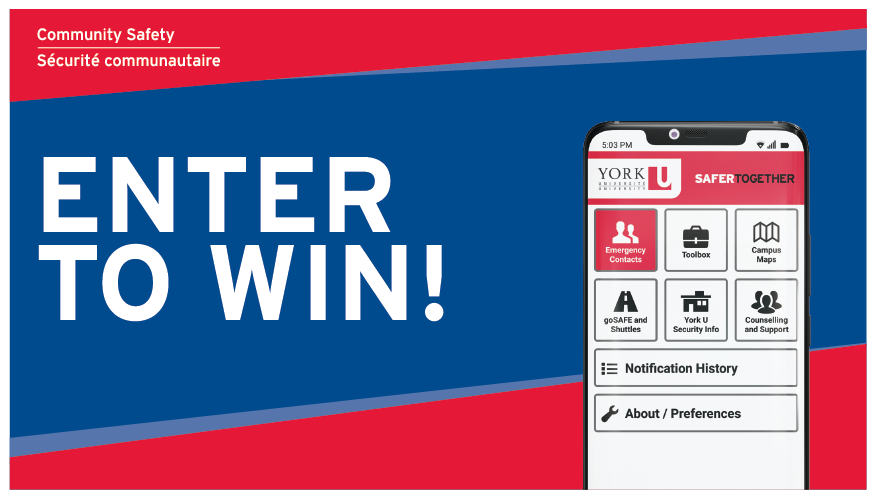 York University is committed to safety on its campuses. The safety of our community is fundamental to everything that we do. The Community Safety Department would like to invite you to join them in celebrating Community Safety Week. This is an opportunity to connect with each other and participate in events aimed at increasing your knowledge about community safety services and supports available on campus.
Get up close and personal with a behind the scenes look at safety operations at the Community Safety Department's Open House
Monday, Oct. 21, 2019
William Small Centre, Keele Campus
10 a.m. to 2 p.m.
Tabling
Tuesday, Oct. 22, 2019
Vari Hall, Keele Campus
10 a.m. to 4 p.m.
Tabling
Wednesday, Oct.23, 2019
Glendon Campus Cafeteria
10 a.m. to 4 p.m.
Download the York Safety App on your mobile phone when you attend any of these events and you can enter to win $50 on your YU Card.* If you already have the App on your phone, simply fill out a ballot at any one of the events.
*Two $50 'top-ups' will be given away at each event. Six $50 'top-ups' will be given away over the course of Community Safety Week.
York University Community Safety Week Official Contest Rules.